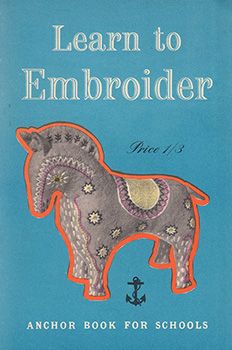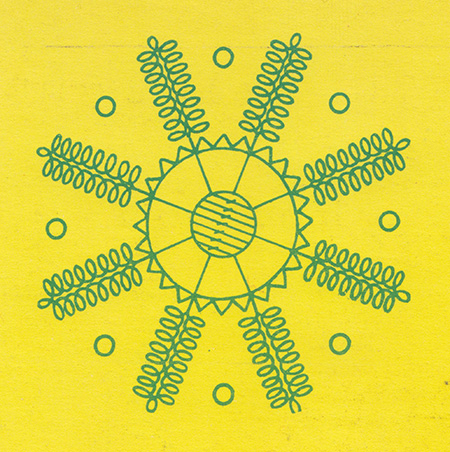 Learn to Embroider incorporates projects and information from the Needlework Development Scheme's information leaflets from the early 1940's. (See the embroidery index for many more Needlework Development Scheme booklets to download)
Unlike today's learn to embroider booklets, older booklets of this type covered not only how to work stitches but also how to design your own motifs, and use patterned fabrics in interesting and clever ways.
The contents include:
Transferring an embroidery design
Using a tambour embroidery frame (we know them as embroidery hoops)
Stretching embroidery (blocking)
Embroidery stitches:
Back stitch
Buttonhole stitch
Chain stitch
Chequered chain stitch
Chevron stitch
Coral stitch
Couching
Cross stitch
Detached chain stitch
Feather stitch
Fly stitch
French knots
Herringbone stitch
Pekinese stitch
Rosette chain stitch
Roumanian stitch
Running stitch
Satin stitch
Spaced buttonhole filling stitch
Stem stitch
Straight stitch
Twisted chain stitch and
Vandyke buttonhole stitch
Bonnet
and bag – the couched motif on this would look really nice across the front of a kindle or iPad case
Comb case – cross stitch
Checked apron – special effects on gingham using vertical and horizontal pleating
Heart and flower motif – using simple stitches to maximum effect on a geometric motif
Traycloth and teacosy – embroidering seams
Embroidered hassock (chair cushion) – large medallion motif
Checked cushion – using negative and positive colour schemes (the motif seen here on a yellow background is used on one of the squares)
Grey horse – embroidered felt toy
Flower motifs – having fun designing your own (I've shown a couple of sample diagrams from the book)
Making embroidery designs from cut paper – a sampler of leaf shapes.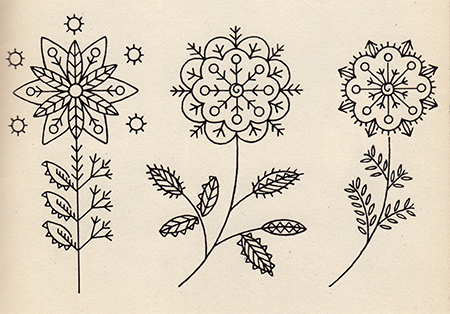 This little book is only 28 pages long but it makes the most of every square centimeter on the page! Even the list of contents and back cover contain motifs from the checked cushion.

 Download "Learn to Embroider, Anchor Book for Schools"
---
Copyright Sarah Bradberry, November 3rd 2015. All rights reserved.