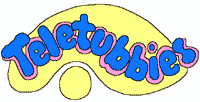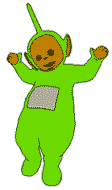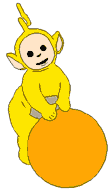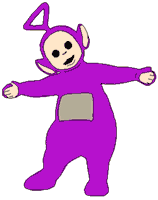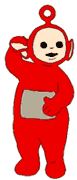 Teletubbies Logo = 14cm x 6.8cm
Dipsy and Laa-Laa = 12.3cm tall
Tinky-Winky = 13cm tall
Po = 11.7cm tall
Over the hills… = 16.2cm x 5.5cm
BIG HUG! = 1.6cm x 8.2cm
Eh-Oh! = 6cm x 1.4cm
Like to knit as well? How about trying my Teletubbies hats, or my matching knitting charts?
---
These designs are Copyright © Sarah Bradberry 1999. All rights reserved. You may use them for personal use only. No items made using these designs may be sold, neither may the designs be sold, or included in any collection of embroidery designs. Teletubbies characters and logo are copyright Ragdoll Productions (UK) 1996