Liptstick, Tea and Popping Pills
(Originally posted on Illustrator Freebies, June 19th 2013)
I love vintage magazines, they're a wealth of information on everything from popular culture stories to  craft projects, fashion styles, recipes and some highly inappropriate advertisements.
This week I present a set of elements from some of my favourite ads from the 1930's and 40's
Ads for everything from lipstick that stays put when you're smoking and snogging, a love of  aspirin and the poor secretary who was sent back to the filing room because of her halitosis.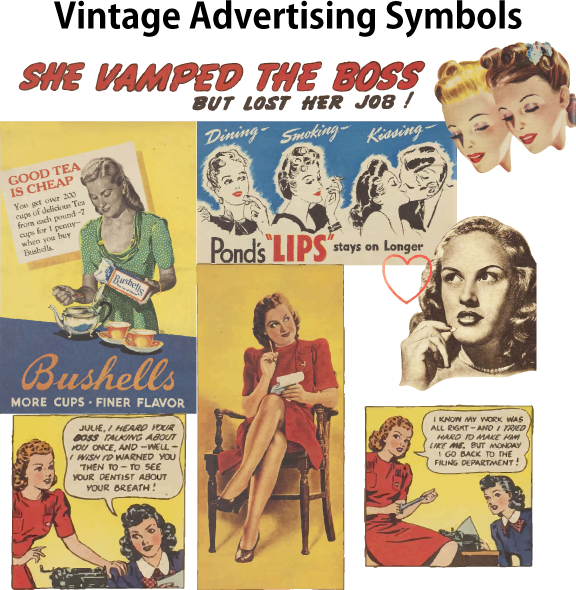 Download the free vintage advertising symbols set for Adobe Illustrator
---
Copyright Sarah Bradberry, June 19th 2013. All rights reserved.