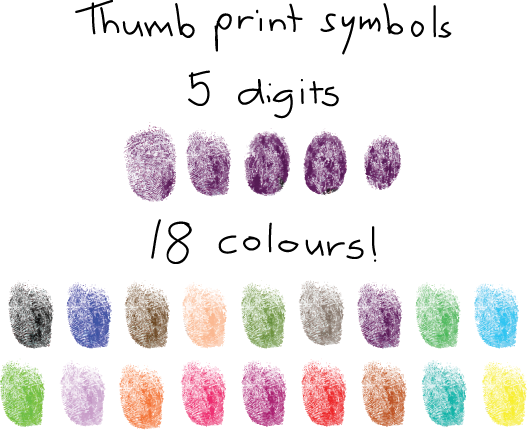 Finger and Thumbrint Vector Symbols
(Originally posted on Illustrator Freebies, May 9th 2013)
When I was little I was a huge fan of Ed Emberley's drawings. I used to borrow all of his books from the library and draw every single project in them. To be honest, I'm still a huge fan so I decided to make the very first set of symbols that I'm sharing with you.
These symbols are for use as single prints on white backgrounds. You can use them to draw things like this,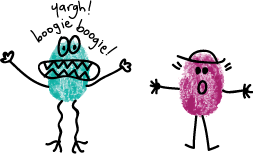 add some extra interest to a basic polka dot pattern,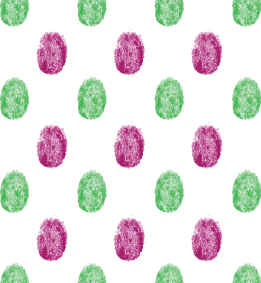 or use them to make lots of things including greeting cards, images for digital scrapbooking, website graphics, fabrics, and wrapping paper (just to name a few)!
For lots of inspiration and other ideas on what to draw with them, I recommend Ed Emberley's "Great Thumbprint Drawing Book" and Ed Emberley's "Great Fingerprint Drawing Book"

Download the free thumb and fingerprint symbol set for Adobe Illustrator
---
Copyright Sarah Bradberry, May 9th 2013. All rights reserved.