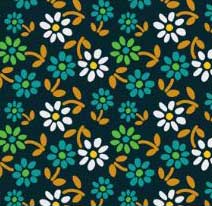 Vintage Ditzy Flower Pattern for Adobe Illustrator
(Originally posted on Illustrator Freebies, May 16th 2013)
My art background is in studio based printmaking, and my particular interest has always been in repeatable patterns. I'd happily spend all day, every day coming up with new ones 🙂
This week's freebie is an all-over pattern of tiny flowers inspired by 1930's fabrics. It will be the first of many, I'm sure. The pattern has no background colour so you can colour it any way you like.
Here's a sample with a dark teal background.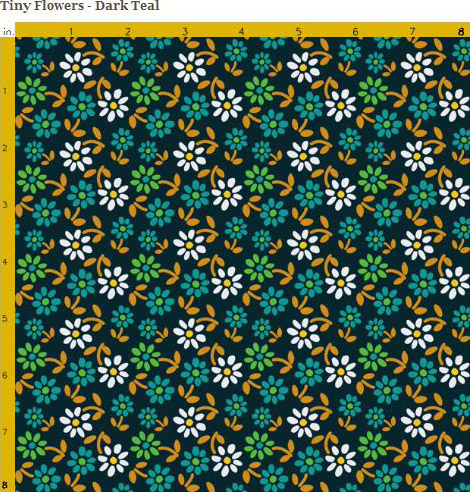 Actual fabrics printed with this design are available in my Spoonflower shop. (If they're not available for sale yet please check back in a few days as I'm expecting the test samples to arrive in the post tomorrow!)
Please make sure to read the terms of use as one of the very few limitations that I place on my patterns is that you cannot use them to make fabrics yourself, specifically because I already supply a fabric that you can purchase.

Download the free 1930's flower pattern for Adobe Illustrator
---
Copyright Sarah Bradberry, May 16th 2013. All rights reserved.