Mid Century Modern Brush Set for Adobe Illustrator
(Originally posted on Illustrator Freebies, August 21st 2013)
My next block of freebies for use with Adobe Illustrator were inspired by an outing my partner took me on on my last birthday. We visited a nearby town well known for it's antique shops and I came home with a nice retro blue train case and a lot of inspiration!
Temporama is perhaps one of the most iconic designs from mid 50's America and the inspiration for this week's brush set.
Each element of the design is presented as a brush that can be used to create lines (organic lines with tapered ends also look fantastic).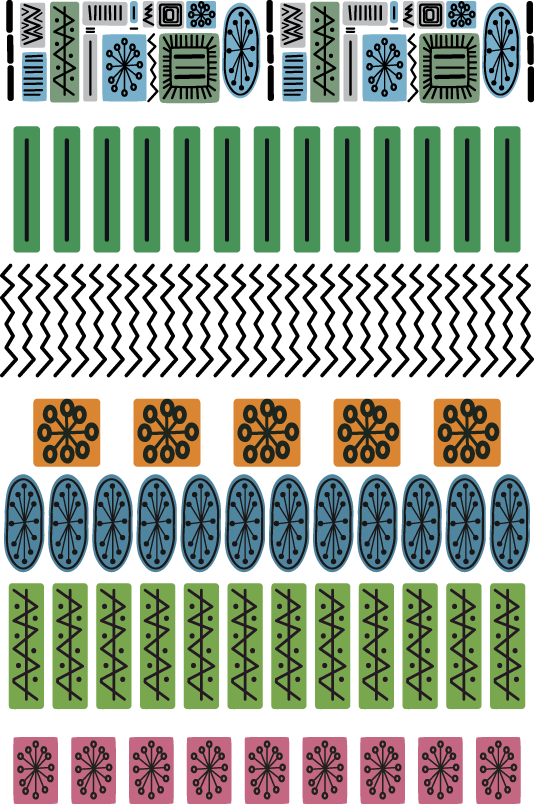 But they really come into their own when used to make circular patterns. Changing the colour, size and space between the "petals" can create many different looks, but you can also stack and combine them for even more options.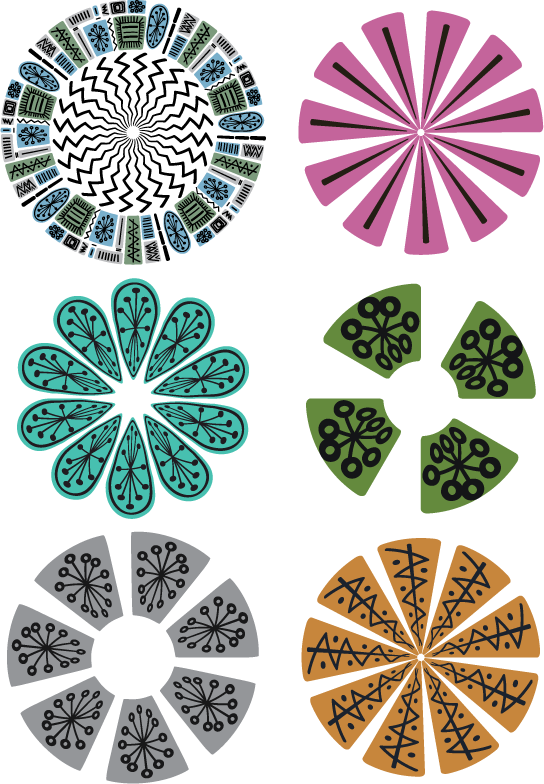 I've also included two scatter brushes, which you can use in any colour. I've set them to the sizes that I think work best but there's no reason you can't change the settings to make them look exactly the way you want!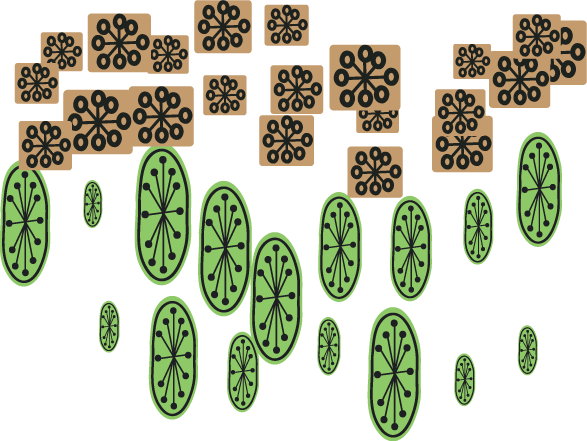 Download the free Temporama mid century modern brush set for Adobe Illustrator
---
Copyright Sarah Bradberry, August 21st 2013. All rights reserved.