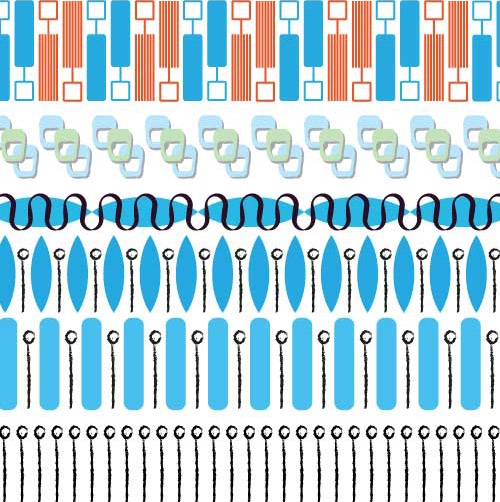 (Originally posted on Illustrator Freebies, September 11th 2013)
This week's brush set was inspired by ceramic and glassware designs from the atomic era of the mid 1950's.
These bold, bright hand-drawn shapes work equally well as lines and in circular designs. Stack, repeat and combine them in an endless variety of ways to create your own looks. I have also set them so you choose your own colours.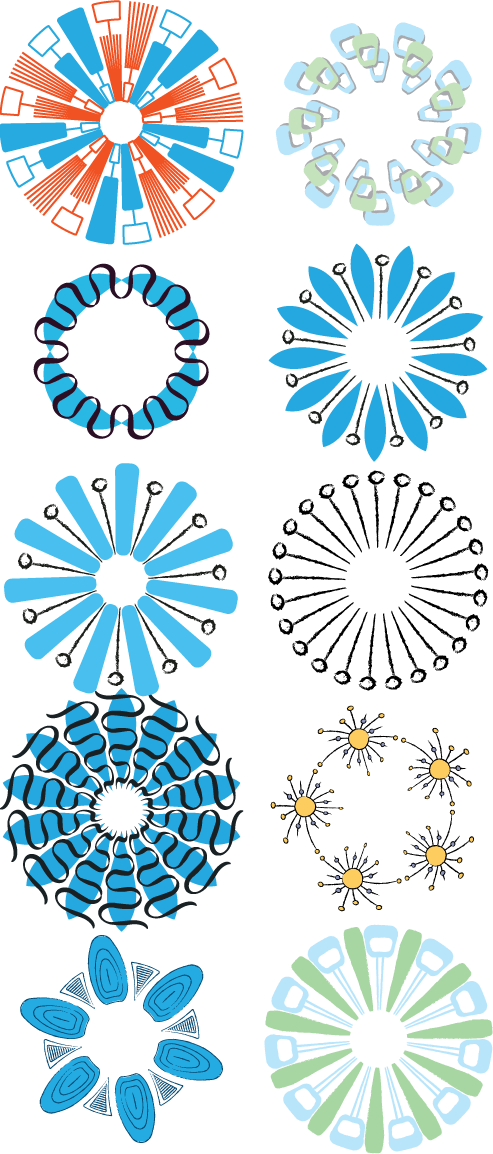 I've also included two scatter brushes using the classic atomic era sputnik motif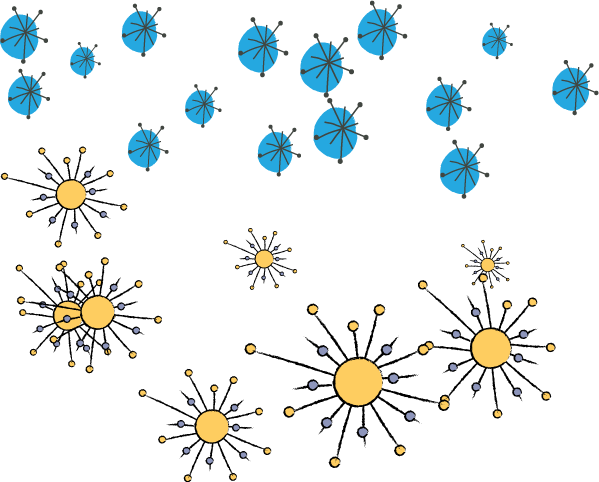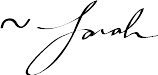 Download the free Atomica brush set for Adobe Illustrator
---
Copyright Sarah Bradberry, September 2013. All rights reserved.