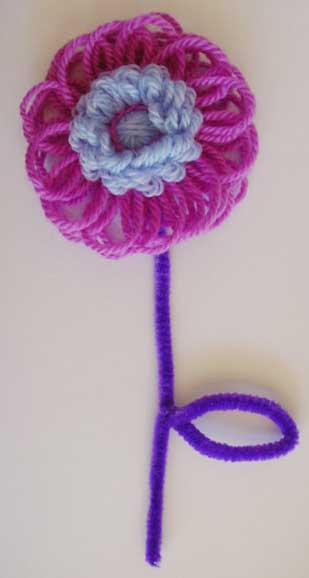 Adding a stem to your flowers is very simple.
Take an ordinary sewing needle and a doubled length of thread. Fasten it to the back of your bloom by making a couple of stitches.
Tightly stitch over a chenille stick (pipe cleaner) or a piece of wire.
Make another couple of stitches to fasten off the thread and trim.
Fold over the top of the chenille stick and twist together.

If your flower is a little heavy you can twist two chenille sticks together and use them as one.
---
Copyright Sarah Bradberry April 2007. All rights reserved.