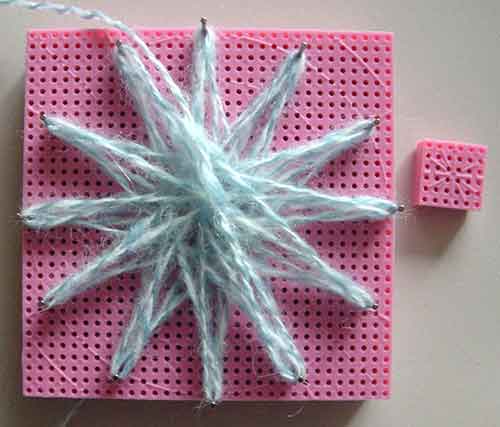 The Hazel Pearson Adjust-O-Peg loom was made in 1969. It's much more than just a flower loom. It can be used for many different weaving and tyeing styles. See the full review on my blog for more information about the loom and what you can do with it.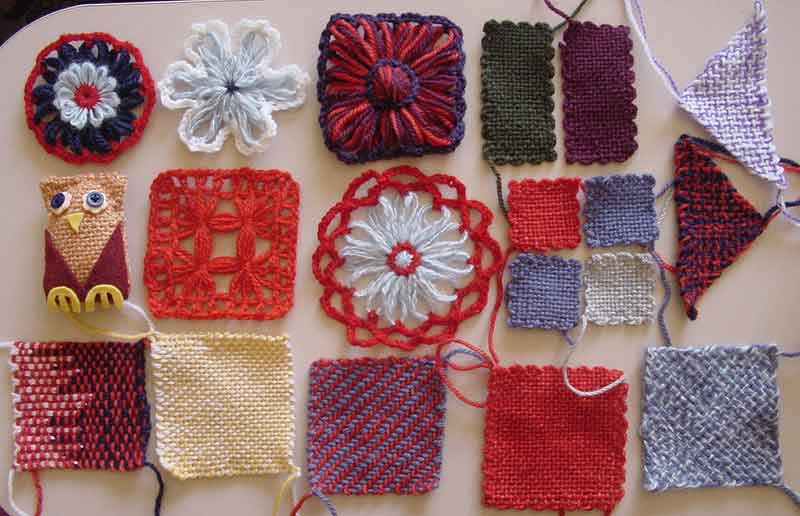 All of these samples were made on the Adjust-O-Peg loom
Download the original instructions leaflet in pdf form
---
Copyright Sarah Bradberry, June 22nd 2010. All rights reserved.