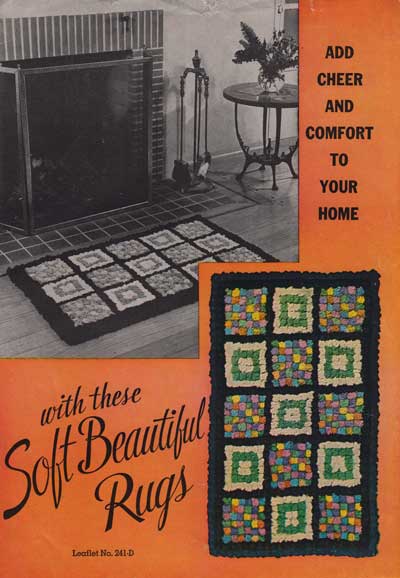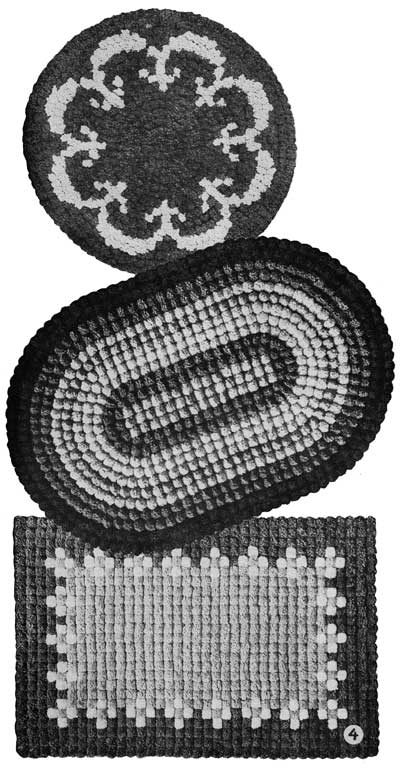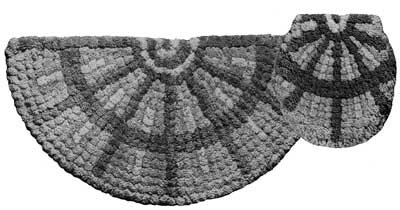 This leaflet contains patterns for five rugs and a bathroom set.
It also has full instructions on using the Lily Pom and Tuft form from 1941. You can use a 1¼ – 1½ inch pom-pom maker if desired but the Lily forms are still quite easy to find.
The yarn used in this booklet is worsted weight, 4 ply cotton.
You will need to enlarge the patterns so they match the dimensions mentioned.
The designs include:
"Tile" tufted fluff rug
"Fan" tufted bathroom set
"Victorian" tufted fluff rug
"Rainbow" pom pon rug
"Flowerstrewn" pom pon rug
"Mosaic" Pom pon rug

 Download the booklet in pdf format
---
Copyright Sarah Bradberry, June 15th 2014. All rights reserved.