aka The Good Needlework Fifth Gift-Book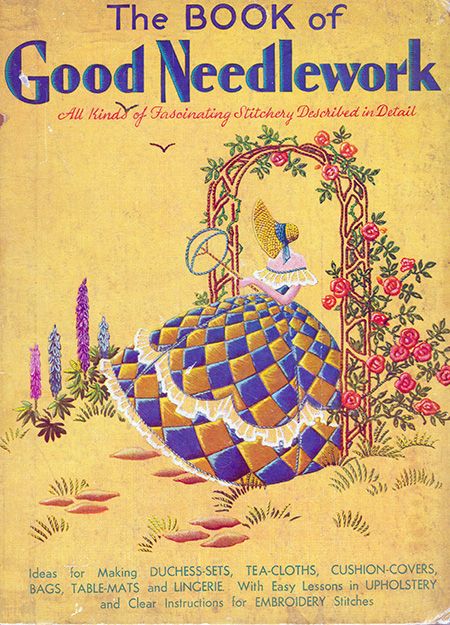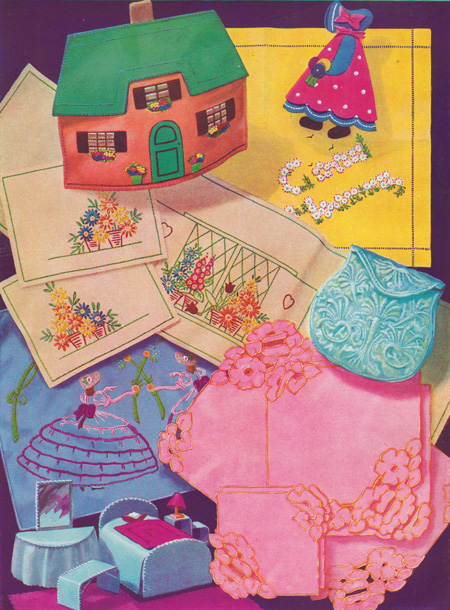 In the early 1930's Good Needlework and Knitting magazine released a series of books to promote their vast range of iron on embroidery transfers. They included every type of embroidery project imaginable, from doilies and table runners, bags, book covers and desk blotters to curtains and lingerie.
This is the fifth book in the series and, like the other books, it contains a large number of embroidery projects including tea cosies, cushions, table runners and doilies.
Of particular note in this volume are the various technique lessons. These include a large section on using and incorporating lace and net in embroidery and sewing, tufted embroidery, shadow quilting, working small and medium embroidered motifs in different styles, embroidering lettering, making doll's furniture, curtains and slip covers.
Five books were published in this series and I've made them all available on my embroidery page.

 Download "The Book of Good Needlework Number Five"
---
Copyright Sarah Bradberry, June 3rd, 2014. All rights reserved.