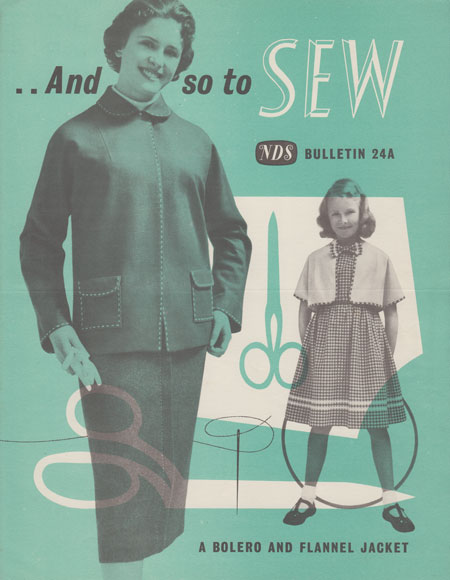 Leaflet 24a in the Needlework Development Scheme's series "And So To Sew" contains two patterns:
A girl's bolero with gingham trim to fit a 30 to 32 inch bust. This bolero matches the girl's gingham dress with bow in "And So To Sew" bulletin 23a.
A flannel jacket with saddle stitching to fit a 32 to 34 inch bust.

Download "And So To Sew" bulletin 24a