Today marks the first knitting freebie for 2019! This year every Friday I intend to post a new knitting freebie for you, either charts, tutorials or patterns.
Today's freebie is a whole booklet of patterns from New Zealand dated around the 1940's (by the hair styles and clothing styles).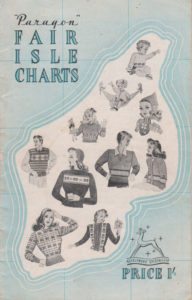 Paragon Fair-Isle charts is available both as a pdf for hand knitters, and as a set of charts for DesignaKnit software.