Symbols from my Art School Sketch Books
(Originally posted on Illustrator Freebies, August 16th 2013)
This week's freebies are the symbols that I used to make the patterns and brushes from my last three posts. These were originally pen and ink drawings from one of my old sketch books.
As well as using them as they are, colouring them in etc, you can also use them for other things like backgrounds for illuminated letters

or adding a bit of added interest to a background texture.

Here are the symbols included in this pack.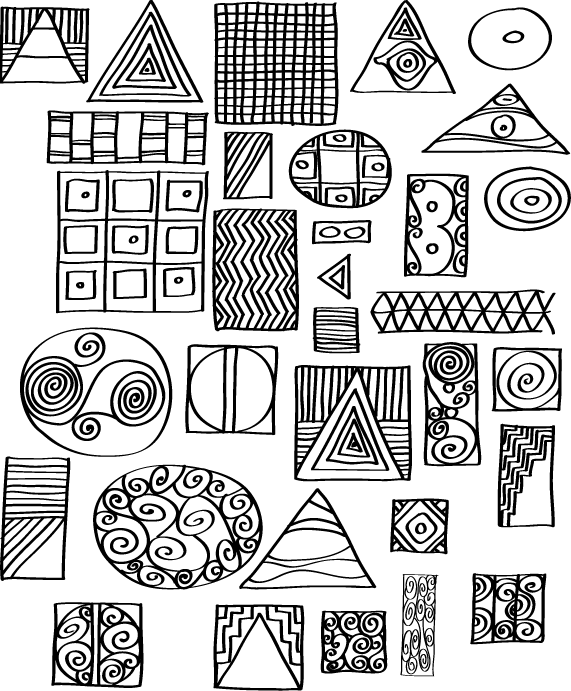 Download the free sketchy symbols set for Adobe Illustrator
---
Copyright Sarah Bradberry, August 16th 2013. All rights reserved.