A Seamlessly Repeatable Floral Pattern
(Originally posted on Illustrator Freebies, September 25th 2013)
This week I'm adding to my collection of free Illustrator patterns with a floral pattern of fabric flowers from the 1930's. I've shown it here with a white background but you can use it with any background colour.
Fabric flowers were very popular fashion accessories before the mass production of plastic jewellery and can give a lovely vintage feminine look to a project.
I can image this pattern being used in all sorts of ways from wedding invitation envelopes and dollhouse wallpaper to scrapbooking backgrounds and blog headers. What would you use it for?
Next week I'll be sharing a matching border, followed by a set of symbols used to make this pattern. If you'd like to create your own three dimensional fabric flowers, click here for a free book download from the 1930's with instructions for making many different fabric flowers.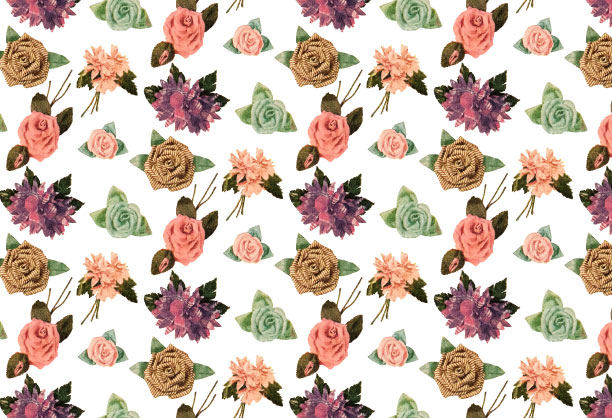 Download the free vintage fabric flowers pattern for Adobe Illustrator
---
Copyright Sarah Bradberry, September 25th 2013. All rights reserved.