Retro Bottles and Goblets
(Originally posted on Illustrator Freebies, June 25th 2013)
Sometimes it's fun to just play with elements in Illustrator to see what happens and that's how this week's brushes came about.
I decided to combine playing with the line width tool with my love of retro graphics to make some brushes.
First I drew some "I Dream of Jeannie" bottles, followed by a set of red Avon goblet silhouettes (I love those things. Don't hold it against me)!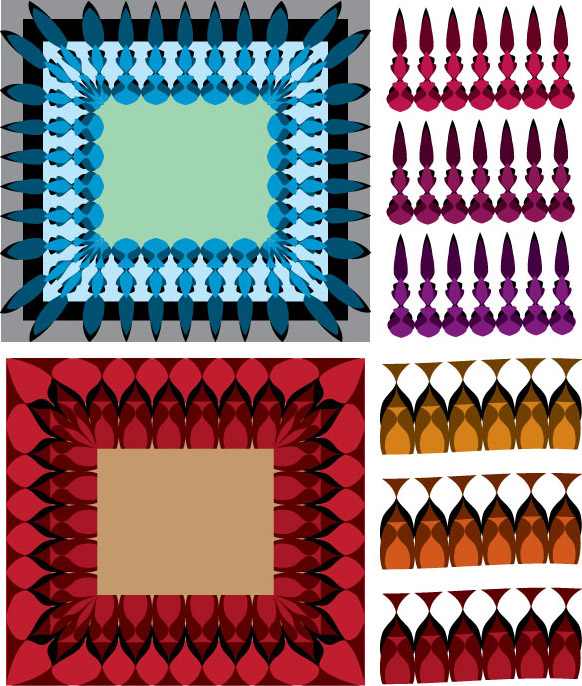 I think the goblets especially would make a great striped pattern.
Then I put the bottles on top of the goblets and  adjusted the opacity to make a more complex brush.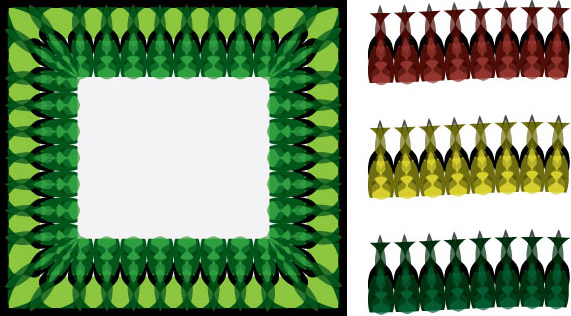 Download the free set of retro frame brushes for Adobe Illustrator
---
Copyright Sarah Bradberry, June 25th 2013. All rights reserved.