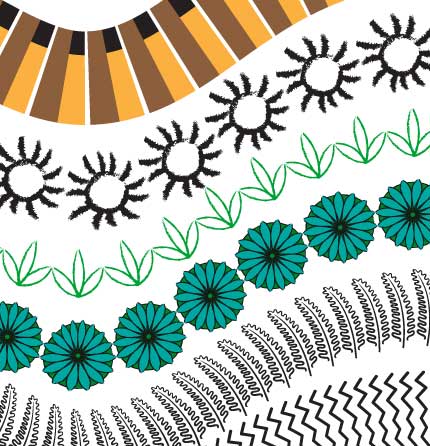 (Originally posted on Illustrator Freebies, September 18th 2013)
Today I present my final set of brushes inspired by my trip to the local antique shops last April. This set is somewhat eccentric in nature because these were left over from my other more themed collections, however some of my favourite brushes are here so please don't discount them just because they don't go together as well as my previous sets, think of them as individual brushes instead. The first five brushes are parts of a drawing I did of a tiled decorative architectural panel from the 1970's. It would have come home with me if I had any idea of where to put it and the 300 or so dollars needed to buy it 🙂 Here's the photo I snuck of the panel in the antique mall. Shh, don't tell.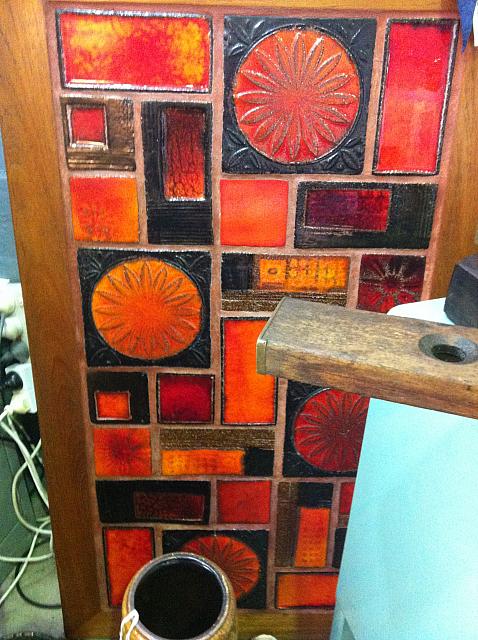 The top five brushes are from the drawing I did of the tiled panel in Illustrator.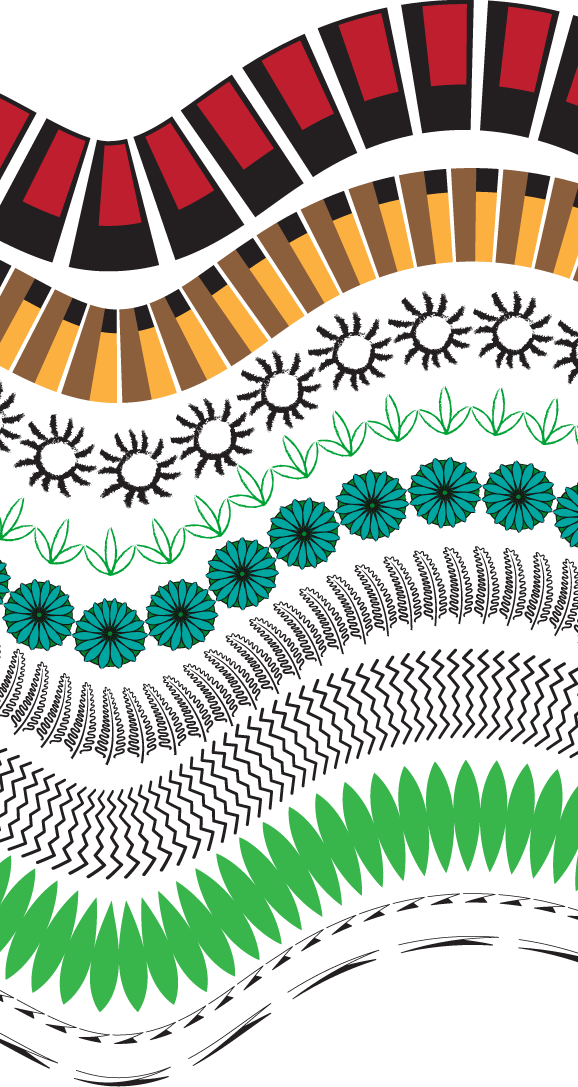 The other five brushes are inspired by various pieces of china ware. My favourite brush in this collection is the feathery leaf from this pair of teacups. I'm not sure if they're fern leaves or feathers, what do you think?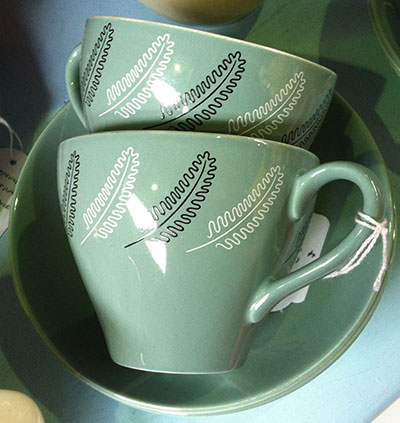 Personally, I find the idea of feathers on a mug a little gag inducing because it makes me think of accidentally swallowing tea soaked feathers but I'm weird like that.
Below you can see them used to make circular designs. The petals and flowers can be coloured any way you like.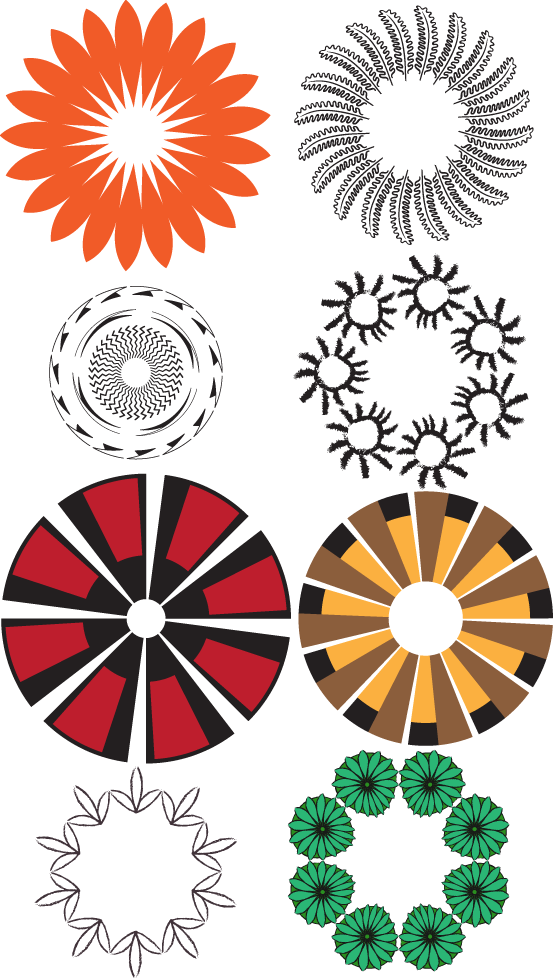 Download the Antiquing Brush Set for Adobe Illustrator
---
Copyright Sarah Bradberry, September 18th 2013. All rights reserved.